1573 rue Savoie, PO Box 4
Plessisville, Qc G6L 2Y6
Tel: 819-362-2408
Fax: 819-362-2045
email: info@mbrassard.com
Welcome to the Maurice Brassard & Fils web site. We are a family business that for more than 40 years, provide to weavers and knitters a large diversity of yarns across North America.
Also, we are a Leclerc Looms dealer, specialized in making weaving looms and accessories.
You can find, under the same roof all you need for weaving.
On our web site, you will find the description of our products, the step to follow to order and more...
Feel free to contact us if you have any questions!
Truly yours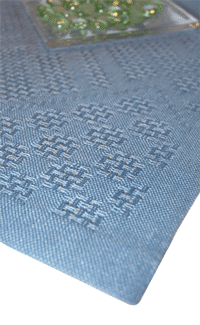 Cotton 2/8 Space Dyed 4-EE
Bamboo / Cotton 8/2 & 16/2
SuperLamb 8/4 Merino Wool
Bamboo 8/2 - 16/2 - Bouclé
Our office and store are open: Monday to Thursday :8:30 to 11h30 and 13:00 to 16:00
Friday: 8:30 to 11:30
2022 summer vacations: We are closed from July 15th to August 8th